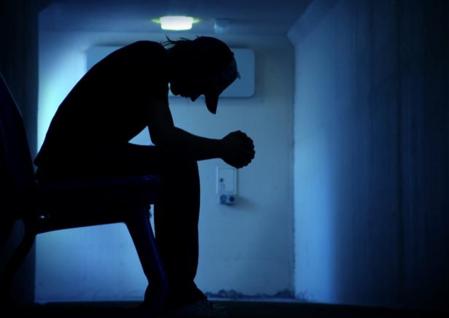 Brothers, if someone is caught in a sin, you who are spiritual should restore him gently.  But watch yourself, or you also may be tempted.  Carry each other's burdens, and in this way you will fulfill the law of Christ.  If anyone thinks he is something when he is nothing, he deceives himself.  (Gal 6:1-3)
When the apostle Paul gave these words of instruction, it is very possible that he had been made aware of a specific situation within the church of Galatia.  More than likely, someone had been caught in a sinand now it was the responsibility of the church leaders to respond.  If you have ever been in need of restoration, or you have helped someone else through the process, than you may know how difficult it often is to navigate through that particular kind of transaction.  But as awkward and trying as the process of restoration may prove to be, our willingness to participate in it is essential for the overall well being of the local church.  In the verses above, Paul provides some practical wisdom on the "how to" of restoration.
He first gives the scenario, "if someone is caught in a sin." At the onset, it should be noted that the difficulty and length of an individual's restoration can be greatly affected by whether they were "caught" or whether they came forward of their own accord.  The scriptures are clear that it is always better to "confess"our sin (1 John 1:9) than to be "found out" by it.  (Num 32:23) We can humble ourselves, which is never easy.  Or we can be humiliated, which is always painful.  If we choose to submit ourselves to another as a result of our own conviction, the process has already begun.  However, if instead we are caught in our sin, and we begin to blame shift or try some other diversionary tactic, than we are in danger of removing ourselves as a candidate for restoration.  Sometimes the person who is caughtmay prove to be unwilling or disinterested in submitting to restoration.  If this is the case, than it is often best to postpone any restorative efforts and simply release them into the Lord's hands.  Like the prodigal son, sometimes our belly has to get filled up with hog slop before we come to our senses.  Forced repentance is not likely to produce true repentance.
Nonetheless, Jesus showed us in his encounter with the woman "caught"in adultery that restoration is available for all who will receive it.  By pausing to draw in the sand before addressing her accusers, the Lord demonstrated that judgments of this nature are not to be made hastily or without reflection.  Supernatural discernment and the wisdom of heaven are essential if we are to take part in helping a fallen brother or sister back up on their feet.  Paul goes on to say that it is "those who are spiritual"who should attempt to restore others.  Gentle restoration is truly a learned art.  If we handle someone too gracefully, we may fall into enablement and thus set them up for future failure.  If we deal too harshly, they may go underground with their sin and hope never to be exposed again.  This is why we must seek the Lord for His counsel in each individual case rather than relying solely on our experience or personal "know how."  Each of us is a precious commodity to the Lord and our treatment of one another should reflect that truth.  By taking time to consider the uniqueness and complexity of our brother's situation, we communicate that we have at least some sense of his eternal value.  Careless judgment will inevitably lead to unrighteous judgment.
"But watch yourself, or you also may be tempted." When this verse is taken in context, it would appear that the warning Paul gives here is not about falling into the same sin as the person we are helping to restore.  Instead, his concern seems to be that we may be tempted to feel a little too good about the fact that we are "up" when our brother is currently "down."  Paul adds, "If anyone thinks he is something when he is nothing, he deceives himself." The real temptation is often for the one doing the restoring to feel some sort of pride in the role they are playing.  Every believer is capable of thinking that we can somehow be elevated in our spiritual position above another based on our current level of "goodness".  This was the mistake of the older brother who simply could not wrap his mind around the Father's non-judgmental treatment of the prodigal.   Although we have trouble seeing it in ourselves, self righteousness is usually easy for us to spot in one another.  If we are truly in need of restoration, we would be wise to try to find a facilitator who has nothing to gain personally from our confession or failure.
"Carry each other's burdens, and in this way you will fulfill the law of Christ."Though simple in principle, biblical burden bearing requires a certain skill set and it must be accompanied by a basic level of revelation about the work of the cross.  For example, a well meaning believer might attempt to serve as a scapegoat or a "sin eater" for another.  Though unintentional and often subconscious, this is a common mistake.  Our goal should always be to get another's burden onto the Lord as quickly as possible.  It is also common for the person who is facilitating the restoration to inadvertently minimize the seriousness of someone's sin rather than magnifying the power of the Lord's redemption.  In our attempts to ward off condemnation, we can sometimes excuse the sin nature instead of emphasizing the need for repentance and renewal.  Every believer would do well to learn how to unapologetically speak the truth while maintaining a graceful demeanor.  This skill is especially needful when called upon to help others through the process of restoration.
In 1 Cor. 12 Paul explains that the overall health of the body of Christ is dependent on the health of its individual parts, and that "if one part suffers, every part suffers with it." (vs. 26)It is likely that we are currently aware of someone in need of restoration.  If we are that person, it is our responsibility to ask the Lord for the courage to seek out those who we are to submit ourselves to.  He truly cares about his children and he wants each of us to have a place of usefulness and favor within the body.  Maybe we know someone who has become estranged and now stands in need of an outstretched hand.  It might be that the Lord is asking us to leave the ninety nineto go after the one.  Either way, it is inevitable that in order for a gentle restoration to take place, some sacrifices will have to be made. Though almost always uncomfortable and time consuming by nature, we can rest assured that if we endure with one another through the process, the benefits will far outweigh the cost.
"My brothers, if one of you should wander from the truth and someone should bring him back, remember this: Whoever turns a sinner from the error of his way will save him from death and cover over a multitude of sins."  (James 5:19-20)