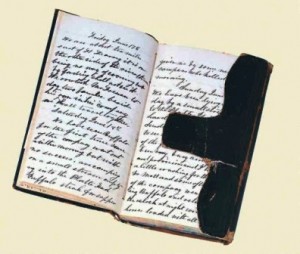 I really like the slogan for the AMC channel.  It is, "Story Matters Here."  In the local church, we would do well to learn from this profound little by-line.  People's life stories matter. Where we've come from, where we've been, and what it is that has made us who we are today is important to the Lord, and so it should be to us.   Knowing a little about someone's story is often the first step toward building a genuine relationship with them.  What was your family life like when you were growing up?  How did you come to know the Lord?  How did you meet your spouse, and so on.  Granted, going after the answer to these kinds of questions is just a starting point for relationship building, but you'd be amazed how frequently this step is skipped, especially in the church.  The result being that many believers are currently living at a level of relational superficiality that can create a palpable sense of disconnectedness and latent feelings of isolation.  We were created to know, and to be known by others.  When we take the time to truly get to know someone, we are acknowledging their intrinsic value, apart from anything they might be able to do or be for us.
In many respects, the local church in the U.S. now functions more like a business than the relationship based, community oriented organism that it is meant to be.  Because the church machine must be fed with a seemingly unending supply of human resources, people can sometimes be viewed by their leaders as little more than a means to an end.  If the people don't give more, how will we pay our mortgage and staff?  If the people don't serve more, how will we keep our programs afloat?  Although understandable, this dynamic often leaves the faithful parishioner feeling more like an object than a person…  an object that retains its value only as long as it is being used to accomplish the objective.  Once deemed unusable or unwilling to continue service for some reason, the object is then quickly discarded and the mad search for a replacement begins.  The machine must keep churning out whatever it's churning out… right?
Think about it.  The very nature of how most churches choose their leadership is more akin to a search on monster.com than the natural progression of spiritual parenthood that we find in scripture.  More often than not, pastors and supportive staff members are hired on the basis of some kind of prefabricated job description frantically created by the pastoral search committee due to the rapid departure of the last guy.  Here's the job, find someone who can do the job, end of story.   But with this mentality, much like the corporate world, a hired gun can just as easily become a fired gun based on what is often a highly subjective evaluation of their "job performance."  At least in my experience, it usually has more to do with ticking the wrong elder off at some point… but we won't go there.
Even pastors and church leaders can easily move in and out of local congregations without ever really being known.  I've had church job interviews during which the topic of my relationship to the Lord was never addressed.   Who I was evidently was not of primary concern, but rather what I could do for the ministry, that was the issue in question.  I've been on church staffs where we had little or no relationship with some of the other staff members and their families.  Something about that just never sat right with me.  If community building and personal vulnerability is not modeled by a church's leadership team, it's not likely to take hold within the congregation, no matter how passionately we might preach about it.  And this phenomenon tends to only worsen with numerical growth.  The larger a church becomes, the more difficult it is to facilitate the prioritization of relationship.  Though it is clear that friendships must evolve organically, a large ministry has to work even harder at cultivating a culture conducive to sustained small group interaction.  The belief that people's value comes from who they are, and not what they have to give, must be present somewhere in a church's DNA if life-giving community is ever to be attained.
If you've ever been involved in a church split, you understand why this is so important.  9 times out of 10, churches split apart or dissolve altogether simply because there is a relational breakdown among its leaders.  A little misunderstanding, jealousy, or back-stabbing among a leadership team can quickly bring a previously healthy church to its knees.  Or, if a leader has no relationships where he can be truly honest about his struggles or temptation, then rest assured, the enemy will take advantage of that opportunity.  Big trees can be toppled by little winds if there is an insufficient root system.  Please learn from my mistakes, churches can get very top heavy if the leaders are not covering each others backside.  An environment that does not communicate a loving concern for people as people, regardless of their position or performance, can turn ugly in a heartbeat.  Those you thought would take a bullet for you can sometimes just as easily decide they want to put one in you.
Knowing one another's story in no way guarantees a golden ticket for relational security or longevity, but it's at least a good starting place.   When we understand where someone's been and what they've experienced, we're usually not as quick to give up on them or to judge their behavior quite as harshly.  Like it or not, in many ways we are a product of our life experiences.  If you know someone was sexually abused by their father, for example, you might have a little more grace to extend to them when they have trouble submitting to authority.   You get the idea.
The next reformation must somehow include the core value that people's history, and their stories, matter.  If "all things" really do "work for the good," then those "things" must surely deserve some thoughtful consideration.  I've often encouraged people to create a spiritual time line or some kind outline of the significant events of their life, and then to share it with others.  You'd be amazed at how encouraging it can be to do a retrospective on where you've been and what has occurred over the course of your journey.  Invariably you'll begin to see the Lord's hand and his presence at each step along the way.   In the process, an awareness of your roots and a sense of being at peace with your history will begin to shine a light on the Lord's intended purpose and direction for your life.
If you've yet to be a part of a group that allows you to share your story, maybe you need to start one.  Believe me, everyone needs somebody to be interested in who they are and the path that has led them there.   But don't be surprised if the process seems painstakingly slow.  We've recently done this with a small group of 5 or 6 couples, and it took us about a year just to get through the first phase of story telling.  Don't get in a rush, and don't be afraid to have fun with it.  Share photo albums, put a power point presentation together about your journey, be honest about the good and the bad times.  You'll find that it's actually kind of liberating when you don't have anything to hide.  Though community building can be time consuming, I'm convinced that an unwavering commitment to establishing tight knit relationships will be a necessity if we are to successfully navigate the rough waters of the next reformation.
There's a land that I see where the children are free…free to be you and me.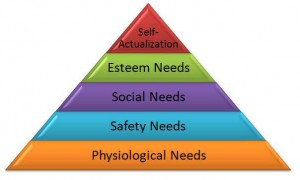 I recently asked the question in one of our meetings, "Why is it that we (the church) sometimes seem to have so much trouble going deeper and being more vulnerable in our relationships with each other?"  The answers that came back were remarkably consistent.  In a nutshell, the standard response was "we're tiered of getting hurt."  One guy likened his hesitancy to pursue relationships to the memory of being at the Jr. High dance and being afraid of  crossing the room to ask a girl to dance for fear that she might turn him down.   Rejection can be a crushing blow to our identity and sense of self worth… even as adults.  We all have an inborn need to feel that who we are matters, to God and to others.  But in our pursuit of validation, we have often been reminded of how limited our capacity can be to bestow value and worth on one another.  Some of our attempts at genuine relationship have even resulted in a crystal clear confirmation of that which we fear the most… the sense that who we are and what we have to offer really doesn't matter that much.  This can be especially painful when that message is communicated through our local church experience.  And yet, because we were created to function in the context of intimacy and community, we are subconsciously driven to keep putting ourselves out there in hopes of attaining at least a tolerable level of acceptance and approval.
In the 1940s, Abraham Maslow, one of the early proponents of developmental psychology, proposed that our most basic needs include:
Self Actualization – our need to reach our full potential and destiny.
Esteem – our need to be valued and respected by self and others.
Social – our need to be connected to a larger group and to be loved and accepted within that group.
He also noted that we will sometimes be willing to deny ourselves even our most basic of needs, like food, in order to gain acceptance and a sense of belonging within a group.  I believe Maslow understood some things that many of us in the church have somehow lost touch with.  The top three tiers of Maslow's Hierarchy of Needs can easily be supported by scripture and are clearly in sink with the Lord's heart for his people.  Does he want us to reach our intended purpose and destiny?  To be all we were meant to be?  How important is it that we have a deep sense that we are valued, loved, accepted, and connected to something much bigger than ourselves?  More importantly, how many of us currently feel that these needs are being sufficiently met?
Because of our culture's transient nature and the unspoken devotion we have to our long standing local church paradigm, many believers have basically learned to live without some of the very things that we need the most.  Even more concerning is the fact that some of us have gone as far as to simply give up our hope of attaining meaningful relationship altogether.  There seems to be a growing trend among Christians to adopt the attitude of, "It's just not worth it… I've been burnt before, I'll just get burnt again."  This has produced an army of believers who no longer have the bond of being united against a common enemy, but now feel it necessary to trust no one and to guard their heart so closely that none are allowed to enter its deeper recesses… including God.  This has left much of the bride feeling very alone and isolated.
The lord provided us with the quintessential example of vulnerability in John 13:3-5
Jesus knew that the Father had put all things under his power, and that he had come from God and was returning to God;  so he got up from the meal, took off his outer clothing, and wrapped a towel around his waist. After that, he poured water into a basin and began to wash his disciples' feet, drying them with the towel that was wrapped around him.
It has always amazed me that Jesus, knowing full well that he was soon going to be betrayed, rejected, and completely abandoned by his closest of friends, was still willing to serve them in such a personal way.  His humility and unguarded vulnerability remained in tact, even in the face of ultimate rejection and unparalleled emotional pain.  But notice the first verse in this passage, the Lord had an acute awareness "that he had come from God and was returning to God" I submit to you that Jesus was able to let his guard down only because of the nature of his relationship to his Father.   His identity was secure.  He knew where he had come from, and he knew where he was headed.  Although he loved those men dearly, he did not need their validation or approval in order to serve them in this most intimate and gracious of ways.
At last count, I have held a paid staff position at 10 different churches.  Since 1984, my primary vocation has been that of a Pastor.  In that time, my wife and I have served in everything from Mega-Monsters to small home churches.  From conservative mainline denominational to independent  charismatic… upper class suburban to inner-city poor.  One thing has remained consistent.  People come to church for many reasons, but ultimately they stay for only one reason… relationships.  We will invariably put up with all kinds of church craziness when we are "rightly joined and fitted together."   But we will bail at the first sign of trouble if we have the sense that no one really gives a rip about us, or that we won't be accepted for who we really are.  It's time that Christians come to terms with our need for belonging and acceptance.  Ultimately it is about our relationship with the Father.  We must constantly be in pursuit of a deeper revelation of his unconditional love and acceptance of us as his children.  But this is where we're missing it.  WE ARE TO BE OUR FATHER'S EXPRESSION OF LOVE TO ONE ANOTHER.  How do we best receive God's love for us if not through another's loving touch, or words, or actions?  Jesus clearly understood this principle.  He was a living breathing testimony of how we're to conduct ourselves as believers.  Did he wall off his heart for fear of further injury?  Did he avoid meaningful relationship in order to forgo rejection?  No, he kept throwing himself out there… serving, healing, and ministering compassion through up close and personal contact.  Though it is clear that he frequently escaped the constant drain of ministry so he could spend uninterrupted time with his father, he just kept coming back for more, finally to endure unspeakable torture and death as his final demonstration of love.
I believe the Lord is saddened by the overall level of relational superficiality that most believers are currently experiencing in their local church.  In truth, what or who's to blame for this reality is probably a mute point…  but as church leaders, it is our responsibility to do something about it.   And more often than not, it starts with us.  Church leadership will undoubtedly provide plenty of opportunities for relational strife and personal heartbreak.  Many pastors, myself included, have had to fight off the tendency of becoming overly protective of their heart in order to survive.  But erecting impenetrable walls around our heart eventually results in love starvation and an overwhelming sadness or anger toward God and others.
The next reformation for the church in the U.S. must involve some kind of systematic emotional restoration effort for its people.  Christianity has to be lived from the heart.  Our passion and emotions must be engaged and alive both vertically and horizontally if we hope to accomplish anything of eternal value.  If we find ourselves trying to do all the right things, but our primary motivation is our sense of obligation or duty, we won't last very long.  When we remain offended, or we refuse to seek healing for our wounded emotions, we are a sitting duck for demonic oppression and torment.  Our enemy knows that if he can get us to close off our heart… he's got us.  A little un-forgiveness goes a long way toward knocking us out of the race.
(1 Pet 2:4-5) tells us that Jesus was the original " living Stone–rejected by men" and that "you also, like living stones, are being built into a spiritual house…" If you feel rejected, you have to understand that you're in good company.  Rejection is an avoidable right of passage for true spiritual authority.  And somehow through the process of our heart being repeatedly wounded and healed… it becomes stronger and yet more pliable at the same time.  When we are unwilling to be vulnerable with the Lord or others it is a sign that we have lost our trust in our Father's sovereignty and loving watchfulness over us.  The local church is that spiritual house built with living stones.  And like the temple rebuilt by Zerubbabel, many of those stones will be burnt and forever scared by the ravages of battle.  Nonetheless, in order for us to function properly… or even to survive for that matter, we must be connected to one another.  Not just organizationally, but at the heart level.
The local church must regain its commitment to being a refuge for those in need of emotional restoration and a place where the building of meaningful relationships is a top priority.  As individuals, we must pursue a deeper revelation of the Father's unconditional love and acceptance for us so that we have that kind of genuine love to give to others.  Only when we lay ourselves before the Lord and become vulnerable to his touch can we find the kind of intimacy that we all secretly long for.  As a result of our poor treatment of one another, and our faulty perceptions of how we might feel the Lord has treated us, we can sometimes be prone to relational superficiality.  We must resist this proclivity.  Our spiritual life depends on it.  Our ability to function as an integral member of the body depends on it.  The fulfillment of our destiny depends on it.  The next reformation will require a renewed focus on the value and importance of maintaining a deep, heartfelt relationship with the Lord and our fellow believers.
Jesus we really need help here.  We want to serve you with a whole heart and an open Spirit.  Please forgive us for holding on to our offendedness toward you.  We know you love us and want nothing more than for us to be able to feel that love in a tangible way.  Please forgive us for hanging on to our un-forgiveness toward our brothers and sisters.  We trust you, and we release them and what they've done to us back to you.  We recognize that they're struggling and stumbling along just like we are.  Forgive them.  Please heal our emotional wounds.  Heal your church Lord.  Heal the bride so fully that her beauty will cause the heavens and the earth to swoon.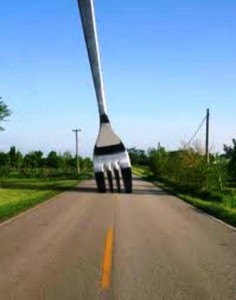 When Jesus was asked to provide the cliff notes version on how to be a Christian, he said "love God and love each other, cause that's what this thing is all about." RBT (Revised Bump Translation) Most would readily agree that Christianity, in its purest form, is truly simplistic.  But for reasons apparently beyond our ability to comprehend, we often seem to make our faith and practice a lot more complicated than we would like it to be.  Maybe it's some kind of spiritual A.D.D., but we tend to quickly lose sight of that which was intended to be our primary focus as believers… loving God and loving others.  Added to our struggle to stay properly focused is the fact that well intentioned pastors and church leaders sometimes get distracted by lesser truths and teachings and thus inadvertently cause much confusion and loss of clarity as it pertains to what is truly mission critical for the local church.   We all have our pet doctrines and specific topics that we particularly enjoy propagating.  But I would contend that even more concerning is our shameless addiction to maintaining the sanctity of how we do what we do every Sunday morning.  Somehow, because we've been basically doing the same things the same way for the last several hundred years, we now associate singing songs and listening to someone talk for 45 minutes with being a believer.  What has happened to us?  The basis of our faith has become an event that most of us merely attend as a non-essential spectator.  In turn, we've created a false perception of what it means to be a Christian.  We're not really living as Christians anymore, we're singing songs about it and letting someone else indoctrinate us on their theories of what it might look like if we actually did something about it.  Brothers and sisters, I submit to you that Christianity is not an event that we passively attend, but rather a life we must live and more fundamentally a real being that we must get to know as a friend.
It's been said that to know someone is to love them.  Before we can truly love anyone, we must have some form of up close and personal interaction with them.  Especially in the U.S., we've been trained to interact with God vicariously through the songs, teachings, and books of others.  This is a relatively recent phenomenon that I'm sure would seem quite strange to early believers.  Much of what we've come to accept as our expression of faith is no more than an obligatory routine that we do each week because apparently we lack the motivation to try something else.  According to the Lord, the bare essence of our faith is relational in nature, not ritual.  But therein lies the problem.  Our culture has trained us to put more effort into our events than we do our relationships.  We were created to live out our lives in the context of a family and a community that would allow us not only to function, but also to actually enjoy ourselves in the process.  It is my contention that American Christianity has become more about our meetings than what our meetings are supposed to be about… mutual life giving love relationships with God and others.
Looking at the back of each other's heads while listening to a talking head, although purposeful, is clearly not relational in nature.  Of course there's value in these types of gatherings, and I'm not saying we shouldn't get together on Sunday mornings anymore.  The point is that we've just invested an unhealthy percentage of our time and energy in our meetings and not nearly as much as we should in each other and our individual interaction with the Lord.  Genuine relationship, be it with God or others, is costly.  It is time and energy consuming.  It is also very risky and thus potentially unattractive … at first.
One of my daughters came into my office the other day and blurted out, "I'm mad at God!"  Being the picture of parental wisdom and patience that I am, I responded, "Yeah?  Why's that?"  She went on to explain in detail several of the things she didn't understand about her current life situation and more specifically what the Lord wasn't doing for her that she wanted him to do.  She went on for some time verbally re-enacting the conversations she and the Lord had been having.  "I said this, and then he said that, then I asked why, and he answered with this…" and so on.   It was as if she was describing verbatim an interaction she had just had with one of her high school girlfriends.  After she left the room, I have to admit that I had a deep sense of pride in my little girl's relationship with the Lord.  It was real, it was raw, and it was honest… the way genuine relationships always are.  Sometimes we get mad and have to give each other a piece of our mind.  "I don't like the way you're treating me… why'd you do that? Sometimes I don't understand you."  If we ever find ourselves talking this way with God… that's actually a good sign.  It means we're getting to know him as he really is… and not just because someone else told us what he was like.  Intimate relationship requires truthful, gut wrenching vulnerability more often than not.
And frankly, that's probably more at the center of the real issue.  Most of us are so emotionally wounded, that we have great difficulty achieving much heart to heart intimacy with God or anyone else.  Life has been rough on all of us whether we're willing to own that fact or not.  I don't care how spiritually mature we think we are, we are deeply emotional beings and most of us could benefit greatly from some prolonged inner healing and deliverance ministry.  And in my experience, sometimes it's the most visible and influential church leaders who are in the most desperate need of emotional healing.  Many of the leaders I've known would love the opportunity to be truly vulnerable with someone, but they realize they can't go there for fear of certain character assassination.  This dynamic has bread much of the rampant superficiality and smiling fakeness that we're experiencing currently in the local church.  Pastors are people too… so we need to cut em some slack.  Pedestals tend to be precarious by design.
In addition, we must also not forget that every moment of our lives we dwell smack dab in the middle of a full on, bare knuckled brawl in the supernatural realm.  As a believer, we have an enemy who is hell bent on sucking all the peace and joy out of our life here on earth that he possibly can.  One of his primary strategies is to simply get us to focus on one another's weaknesses or mistakes so that we remain in a state of offense toward one another.  Or, he just gets us to start doubting the Lord's goodness or love for us and as a result we become offended at God. Proverbs 18:19 says, "An offended brother is more unyielding than a fortified city" That sounds like battle language to me.  Local church life seems to bristle with opportunities for relational pain and anger, but unhealed emotional wounds and unaddressed offense both have the potential to keep us from honoring our two most essential directives.   We can't love God or each other at a distance.  It has to be a transparent, face to face  interaction for it to work.
If you think about the definition of "love" provided in 1 Corinthians 13, you will realize that very few of these concepts are easily applicable to a large public gathering.  True love must be expressed in the context of relationship, and most often to an individual.  Thus, loving God and each other can be difficult to do well in a crowded room with someone singing or talking on a microphone.  Forgive my pragmatic nature, but we need to re-think this thing a little.  How am I to express love to you if I'm afraid to even look at you when you're sitting right next to me?  God forbid we distract one another and miss some crucial moment of the performance on stage.  Is it just me, or is there really something very wrong with this picture?  Why are we so afraid to get out of our seats and mix it up a little?
Truthfully, it's not just the rut we're in on Sunday morning, it's the overall shortage of joy and our frequent inability to simply ENJOY our relationships with one another and the Lord that seems to keep dogging us.  We've been so busy doing the church thing that we've forgotten how to BE the church.  How we interact with our friends, our family, our fellow employees, or our boss is a much more accurate indication of our spiritual maturity than how well we understand and can articulate the latest and greatest doctrines.  Paul called this being "blown here and there by every wind of teaching." (Eph 4:14)  Many of us still think that if we can just get our friend to the meeting…. if they just here the right message, they'll "come to the Lord."  Here's an idea, why don't we make an honest effort to take the Lord to them?  He's in us right?  I don't know anyone right now who would say they suffer from too much kindness being shown to them, or having too many friends who really care about them.  Jesus was known as a FRIEND of sinners.  Sometimes just being a good friend may be the most spiritual thing we can do for someone.  That also applies to our relationship with the Lord.  Slowly I'm coming to the understanding that he wants us to see ourselves as more than his child or his servant.  Just like us, he needs friends.  Jesus likes it when we just hang out together, no agenda, no pressure… friends.  Honestly, I still have trouble being a good friend in the Sunday morning environment, to the Lord and to others.  Too much other stuff is going on, and we only have so long to do it because there's another show starting in an hour and a half.  Hurry and find your seat, we don't want to miss the trailers.  It's time for change.  God help us, I feel like we're at a fork in the road.