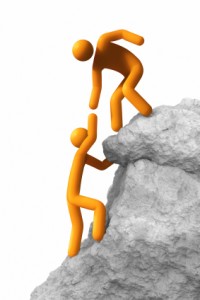 In 1987 I was a young seminary student in Chicago.  Each of us was assigned an advisor to help make decisions about what classes we would take and the choices that would determine the direction and focus of our course of study.   As a result, I found myself sitting with Dr. Robert Coleman, face to face across the desk in his little office.  I remember feeling somewhat in awe of him as I had read some of his books and had heard stories about the strength and uniqueness of his personality.  I also remember that he didn't seem very concerned about my choice of courses, but instead was intent on having me come and join a small group of students that he led in prayer in the early mornings.  Although I had many other interactions with Bob during my time there at Trinity, for whatever reason, I never saw fit to become a member of what I now realize was his personal band of disciples.  In all honesty, I'm still kicking myself for not taking advantage of this incredible opportunity.  Instead of availing myself for a relationship with Dr. Coleman, for the next several years, I spent most of my time doing what I apparently deemed more important… vocational ministry.  What a knucklehead!
Although I'm sure serving as a pastor during that period of my life produced some good fruit for me personally and hopefully in the lives of a few others, I wish I had seen the value in being discipled by the guy who, in my opinion, literally wrote the definitive work on discipleship.  To this day, Dr. Coleman's "Master Plan of Evangelism" stands head and shoulders above all other books written on the topic of how to make disciples.  Had I understood then what I do now, I would have jumped at the chance of sitting at his feet, and not just sitting there listening passively in his classes.
In the next reformation, we have to somehow recapture the vital nature of discipleship and spiritual parenting as it pertains to accomplishing the ultimate objective of the local church.  We can get so busy doing other "church stuff" that we lose sight of what is, for all practical purposes, the fundamental reason for our being left here on earth.  Think about it, Jesus said that our lives should be given to loving God and loving our neighbor.  Could we not accomplish the first half of that equation more completely if we were whisked away to heaven right after being saved?  In his manifest presence we will be entirely consumed by his love.  So it stands to reason that we remain in this realm primarily for the sake of others.
Recently, while shopping at the local mall with my wife, I was approached by a young teenage girl with a "bible tract" in her hand.  She was with an older lady and another girl about her age.  It was obvious to me that they were out "evangelizing" and I apparently looked like a promising candidate.  She said nothing to me, but offered me the little tract as she walked on by with the other two without ever breaking her stride.  I took the pamphlet and said "thanks" as I saw a look of relief come over her face.  It was as if she was saying, "There.  I've done it!"  After reading its contents, my heart just sank.  Like most of the publications of this genre, I was quickly reminded of what a complete wretch I am and how I was bound for eternal torment if I didn't get my act together pronto.   Page after page of cute little illustrations depicting what a total loser I was, all supported with scripture of course.  I thought to myself, well… so much for the "good" news.
As the years roll by, I find myself becoming more and more of a pragmatist.  I've wasted way too much time on methodologies and good ideas that simply haven't worked.  No matter how far away I might roam, I always seem to come back to this simple truth, the greatest impact of our life will be made one person at a time.  The great commission will not be fulfilled programmatically, but rather in the context of personal relationships.
Many years ago I had an experience that will forever illustrate this revelation in my thinking.  We were leading a ministry that was experiencing nothing short of a modern-day revival.  I'm not talking about a bunch of meetings where a gaggle of believers get all hyped up for Jesus.  We actually were seeing spontaneous salvation and deliverance taking place among many of the lost and addicted young people of our city.  The Lord was doing something far beyond our efforts or understanding, and we found ourselves scrambling to try to hire staff and to find people to take care of all the new believers that were coming to our church.  At that time, our Sunday morning service was gaining a reputation for being one of the best shows in town.   The atmosphere was very informal, the building we were meeting in was virtually devoid of religious icons and artifacts, and we had a really tight rock band leading our worship.  Our overall vibe was very lively and light-hearted, a great first experience for many of those who were new to the practice of "going to church."
At the end of one of our services, I asked for anyone who wanted to give their life to the Lord for the first time to come to the front of the auditorium.  I don't remember how many came forward that morning, but it was a good number.  We led them all in the prayer of salvation and then concluded the service.  As was our routine, we asked the group of new believers to follow us back to one of our smaller rooms at the back of the building.  Once gathered, I said a few words and we began to hand out bibles to those standing side by side, all facing inward in a big circle.  Suddenly and without warning, I burst into what can only be described as uncontrollable weeping.  I'm not exaggerating, I completely lost it.  Here I was, trying to say something profound and comforting to this wide eyed group of new believers, and I self imploded right in front of them.  So much so that I had to quickly hand the meeting off to one of the other staff members so I could go hide in my office.
As I waited for the building to clear out so as not to frighten anyone with my disheveled appearance, I began to ask, "What the heck was that Lord?  These aren't tears of joy, I feel like I'm dying here!"  It made no sense to me that I was so grieved over what is supposed to be such a joyous occasion.  Maybe the angels were rejoicing, but I was overcome with quite the opposite emotion.  On the drive home, the Lord reminded me of how sad it is when irresponsible men impregnate young women only to leave them once the child is born.  In an instant, I understood what had happened to me in that back room.  Somehow, I had been allowed to feel just a small portion of the Lord's heart for spiritual orphans.  We had just created another fresh batch of babies, and I knew there was no way we were going to be able to adequately take care of them.  We had only a handful of relatively mature believers in our ministry, and even fewer who were actively trying to disciple anyone.  My wife and I had been meeting with a small group of new believers in our home, but I knew our ability to provide any kind of individualized care was completely maxed out as it was.
Everyone knows that making babies is always going to be fun.  It's exciting and enjoyable.  But taking care of those babies we've made is quite the opposite.  It's hard work.  It requires personal sacrifice, an unwavering commitment, and a relentless consistency to raise a child to the point of self sufficiency.  So it is with spiritual parenting.  In the local church, we often take great pride in the number of babies we've made.  But I have to wonder how many of them have been virtually abandoned shortly after birth?  In our pursuit of "getting people saved," how many spiritual orphans have we created?
For though you have ten thousand instructors in Christ, yet you do not have many fathers… 1Co 4:15
In the next reformation, church leaders must somehow prioritize the value of spiritual parenting and discipleship.  So many believers seem to remain in perpetual spiritual immaturity for the simple reason that so few are willing to invest in the kind of up close and personal relationships that Jesus clearly modeled for us in the Gospels.  If your church's evangelism mentality is all about getting people to make a decision, so you can quickly move on to the next person, and so on, then it may be time for a new paradigm.  If you're mantra is, "some will, some won't, who cares, who's next?" you might be under estimating the length of process that most people go through when searching for truth.
Dr. Coleman used to look out over us as promising seminary students and exclaim, "It's good that you're planning to enter the ministry, now where are your men?"  That question has been ringing in my ears ever since.  Where are your men?  Whose life are you intentionally investing in right now?  Is anyone counting on you for care, or guidance, or prayer support?  If we fancy our self a spiritual leader and we're not really that involved in the lives of any specific individuals,  it might be time for a gut check.   Are we really in the ministry, or just in denial?
Or maybe you're not in a leadership position in your church, but you know you've been a Christian long enough that you could be helping others along their way.  Sometimes, if you want to know who to lead, all you have to do is turn around and see who's already following you.  Maybe it's your kids.  Maybe it's a co-worker who you know listens to what you say.  It's usually not about going out and trying to find someone to disciple.  Spiritual parenting often begins with a simple decision to be a bit more intentional with the relationships we've already established.  Take the time to read The Master Plan of Evangelism.  I think now it's actually called the Master Plan of Discipleship.  The question is not "What Would Jesus Do?" but rather, "What Did Jesus Do?" while he was here with us.  The answer is painfully obvious, he made disciples, and he commissioned us to do the same.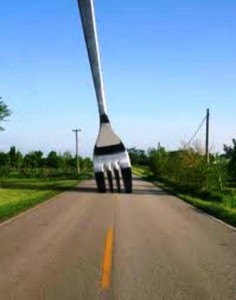 When Jesus was asked to provide the cliff notes version on how to be a Christian, he said "love God and love each other, cause that's what this thing is all about." RBT (Revised Bump Translation) Most would readily agree that Christianity, in its purest form, is truly simplistic.  But for reasons apparently beyond our ability to comprehend, we often seem to make our faith and practice a lot more complicated than we would like it to be.  Maybe it's some kind of spiritual A.D.D., but we tend to quickly lose sight of that which was intended to be our primary focus as believers… loving God and loving others.  Added to our struggle to stay properly focused is the fact that well intentioned pastors and church leaders sometimes get distracted by lesser truths and teachings and thus inadvertently cause much confusion and loss of clarity as it pertains to what is truly mission critical for the local church.   We all have our pet doctrines and specific topics that we particularly enjoy propagating.  But I would contend that even more concerning is our shameless addiction to maintaining the sanctity of how we do what we do every Sunday morning.  Somehow, because we've been basically doing the same things the same way for the last several hundred years, we now associate singing songs and listening to someone talk for 45 minutes with being a believer.  What has happened to us?  The basis of our faith has become an event that most of us merely attend as a non-essential spectator.  In turn, we've created a false perception of what it means to be a Christian.  We're not really living as Christians anymore, we're singing songs about it and letting someone else indoctrinate us on their theories of what it might look like if we actually did something about it.  Brothers and sisters, I submit to you that Christianity is not an event that we passively attend, but rather a life we must live and more fundamentally a real being that we must get to know as a friend.
It's been said that to know someone is to love them.  Before we can truly love anyone, we must have some form of up close and personal interaction with them.  Especially in the U.S., we've been trained to interact with God vicariously through the songs, teachings, and books of others.  This is a relatively recent phenomenon that I'm sure would seem quite strange to early believers.  Much of what we've come to accept as our expression of faith is no more than an obligatory routine that we do each week because apparently we lack the motivation to try something else.  According to the Lord, the bare essence of our faith is relational in nature, not ritual.  But therein lies the problem.  Our culture has trained us to put more effort into our events than we do our relationships.  We were created to live out our lives in the context of a family and a community that would allow us not only to function, but also to actually enjoy ourselves in the process.  It is my contention that American Christianity has become more about our meetings than what our meetings are supposed to be about… mutual life giving love relationships with God and others.
Looking at the back of each other's heads while listening to a talking head, although purposeful, is clearly not relational in nature.  Of course there's value in these types of gatherings, and I'm not saying we shouldn't get together on Sunday mornings anymore.  The point is that we've just invested an unhealthy percentage of our time and energy in our meetings and not nearly as much as we should in each other and our individual interaction with the Lord.  Genuine relationship, be it with God or others, is costly.  It is time and energy consuming.  It is also very risky and thus potentially unattractive … at first.
One of my daughters came into my office the other day and blurted out, "I'm mad at God!"  Being the picture of parental wisdom and patience that I am, I responded, "Yeah?  Why's that?"  She went on to explain in detail several of the things she didn't understand about her current life situation and more specifically what the Lord wasn't doing for her that she wanted him to do.  She went on for some time verbally re-enacting the conversations she and the Lord had been having.  "I said this, and then he said that, then I asked why, and he answered with this…" and so on.   It was as if she was describing verbatim an interaction she had just had with one of her high school girlfriends.  After she left the room, I have to admit that I had a deep sense of pride in my little girl's relationship with the Lord.  It was real, it was raw, and it was honest… the way genuine relationships always are.  Sometimes we get mad and have to give each other a piece of our mind.  "I don't like the way you're treating me… why'd you do that? Sometimes I don't understand you."  If we ever find ourselves talking this way with God… that's actually a good sign.  It means we're getting to know him as he really is… and not just because someone else told us what he was like.  Intimate relationship requires truthful, gut wrenching vulnerability more often than not.
And frankly, that's probably more at the center of the real issue.  Most of us are so emotionally wounded, that we have great difficulty achieving much heart to heart intimacy with God or anyone else.  Life has been rough on all of us whether we're willing to own that fact or not.  I don't care how spiritually mature we think we are, we are deeply emotional beings and most of us could benefit greatly from some prolonged inner healing and deliverance ministry.  And in my experience, sometimes it's the most visible and influential church leaders who are in the most desperate need of emotional healing.  Many of the leaders I've known would love the opportunity to be truly vulnerable with someone, but they realize they can't go there for fear of certain character assassination.  This dynamic has bread much of the rampant superficiality and smiling fakeness that we're experiencing currently in the local church.  Pastors are people too… so we need to cut em some slack.  Pedestals tend to be precarious by design.
In addition, we must also not forget that every moment of our lives we dwell smack dab in the middle of a full on, bare knuckled brawl in the supernatural realm.  As a believer, we have an enemy who is hell bent on sucking all the peace and joy out of our life here on earth that he possibly can.  One of his primary strategies is to simply get us to focus on one another's weaknesses or mistakes so that we remain in a state of offense toward one another.  Or, he just gets us to start doubting the Lord's goodness or love for us and as a result we become offended at God. Proverbs 18:19 says, "An offended brother is more unyielding than a fortified city" That sounds like battle language to me.  Local church life seems to bristle with opportunities for relational pain and anger, but unhealed emotional wounds and unaddressed offense both have the potential to keep us from honoring our two most essential directives.   We can't love God or each other at a distance.  It has to be a transparent, face to face  interaction for it to work.
If you think about the definition of "love" provided in 1 Corinthians 13, you will realize that very few of these concepts are easily applicable to a large public gathering.  True love must be expressed in the context of relationship, and most often to an individual.  Thus, loving God and each other can be difficult to do well in a crowded room with someone singing or talking on a microphone.  Forgive my pragmatic nature, but we need to re-think this thing a little.  How am I to express love to you if I'm afraid to even look at you when you're sitting right next to me?  God forbid we distract one another and miss some crucial moment of the performance on stage.  Is it just me, or is there really something very wrong with this picture?  Why are we so afraid to get out of our seats and mix it up a little?
Truthfully, it's not just the rut we're in on Sunday morning, it's the overall shortage of joy and our frequent inability to simply ENJOY our relationships with one another and the Lord that seems to keep dogging us.  We've been so busy doing the church thing that we've forgotten how to BE the church.  How we interact with our friends, our family, our fellow employees, or our boss is a much more accurate indication of our spiritual maturity than how well we understand and can articulate the latest and greatest doctrines.  Paul called this being "blown here and there by every wind of teaching." (Eph 4:14)  Many of us still think that if we can just get our friend to the meeting…. if they just here the right message, they'll "come to the Lord."  Here's an idea, why don't we make an honest effort to take the Lord to them?  He's in us right?  I don't know anyone right now who would say they suffer from too much kindness being shown to them, or having too many friends who really care about them.  Jesus was known as a FRIEND of sinners.  Sometimes just being a good friend may be the most spiritual thing we can do for someone.  That also applies to our relationship with the Lord.  Slowly I'm coming to the understanding that he wants us to see ourselves as more than his child or his servant.  Just like us, he needs friends.  Jesus likes it when we just hang out together, no agenda, no pressure… friends.  Honestly, I still have trouble being a good friend in the Sunday morning environment, to the Lord and to others.  Too much other stuff is going on, and we only have so long to do it because there's another show starting in an hour and a half.  Hurry and find your seat, we don't want to miss the trailers.  It's time for change.  God help us, I feel like we're at a fork in the road.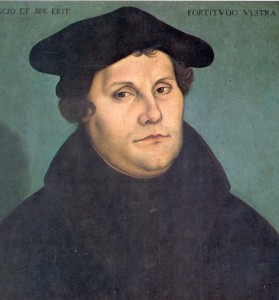 It was a Sunday morning and my first visit to this particular church.  After carefully choosing my route through the foyer as to avoid any possible human contact, I found my seat and slumped down into the more than adequately padded pew.  The sanctuary probably seated 500, but there were only a handful of people in attendance on this day, and not a single soul was sitting within 20 feet of me.  As the organ droned on, I found myself surrounded by an endless diorama of stained glass and enough sculpted wood to make me wonder if a single tree was left standing in the Pacific Northwest.  Then suddenly, as if perfectly synchronized with the crescendo of the Prelude, two distinguished looking men in flowing black robes strode into the sanctuary and gingerly seated themselves in unison on the matching mini-thrones planted on opposite sides of the altar.  Like a trained lab rat, I immediately began fumbling for my bulletin.  And yet, I  felt a strange sense of comfort as I remembered that the standard order of worship is a sacred thing that few seem to deviate from in any significant way.   As the service began, the announcement was made that today was this church's 140th anniversary, and by estimating the average age of the congregation, it seemed quite possible that some of its founding members were in attendance.  Though you would think the atmosphere would be one of celebration, after crawling our way through a couple of those hauntingly familiar dirges from the 17th Century, this service actually felt more like a funeral.  As we stood with our hymnals poised for what seemed like an eternity, the words we had all been secretly longing to hear were finally spoken, "You may be seated."   As we  settled ourselves into the crushed velvet, the Senior Pastor slowly arose and took his position behind the massive pulpit that seemed to be elevated unusually high above the rest of us.
The sermon that followed had to have been one of the driest, monotone messages in human history.  And though I can't recall anything he said that morning, I do remember how excited everyone became when a trucker's CB radio broke through the air waves over the church's antiquated P.A. system.  It was like a breath of fresh air in an otherwise stuffy, and most certainly sleep inducing environment.  It was just the bony elbowed nudge I needed to make it through the rest of the service without passing out.  During the closing Hymn, first and third verses only of course, I began calculating my escape route.  Which door could I get to the quickest?  Was it possible to get out to my car without having to talk to anyone?  How will I evade the well-meaning ushers who tried to give me a visitor badge on the way in?  It was at that point that I thought to myself, "I'll never be back here again."
As I reflect on that experience, I have to chuckle at the "you've got to be kidding me" factor that surged through  my mind as I endured the morning's proceedings.  But even more so, I came away from that event with a deep sense of grief in my Spirit.  Even though I'm admittedly not a big fan of the more traditional or liturgical styles of worship, I'm convinced that it was not those elements of the service that left me so cold.  Even many "contemporary" church services seem to exude that same kind of soporific impotency.  Often, the only difference may be that they've had some sort of image make over.   Replacing hymns with choruses and the organ with guitars might be a step in the right direction, but any mortician will tell you that no matter how much we try to dress up the dead, there's really no adequate substitute for a body filled with life and breath.  I wish I could say that this Sunday morning scenario was an isolated incident for me.  But in fact, this was just one in a string of many similar church experiences I've had over the years.   And though I was genuinely disappointed by the apparent absence of the Lord's presence in that service, sadly I was not that surprised.
It's no secret that the majority of people in this country are no longer attending church.  Even many believers seem to be disenchanted by the notion of committing themselves to any local congregation in a significant way. Despite some of the more positive statistics concerning Christians, there's a marked and seemingly growing lack of interest and subsequent decrease in involvement in the local church as a whole.  Not long ago, in the city where we were living at the time, five churches from a particular denomination closed their doors in order to combine their ministries into a single congregation because they could no longer support themselves individually.  Some might try to put a positive spin on this kind of "transfer" church growth, but no matter how you slice it, this is not a good sign.
Without question, there are significant pockets of spiritual renewal and many healthy and growing local churches in the U.S.   But we must not ignore the multitude of sick and dying cells that are often right next to them.  As Paul said in 1 Cor. 12, the body's "parts should have equal concern for each other.  If one part suffers, every part suffers with it." Let's be honest.  When we're enjoying all that comes with being a part of a relatively healthy local church, it's tough not to become overly focused on our own little corner of the kingdom.  When we're not really suffering, it's easy to forget those who are.  Would you say that most of the churches in your community are in good health and growing?  Or maybe it's your church that's struggling.  Either way, based on the anemic nature of so many of our parts, it seems quite clear that we are due for the next reformation.
It's been nearly 500 years since Martin Luther slammed a nail into his 95 theses.  After all those years, the way we "do church" really hasn't changed all that much.  And for most believers, Sunday morning is still the central focus of the Christian experience.   More often than not, one's faith is more readily identified by where we go than by who we are.  When asked, "Are you a Christian?" the most common answer will be something along the lines of  "I go to First Baptist".  In theory, we'd probably all agree that Christianity is not an event that we attend regularly.  But in truth, that is the way we often think of it.   Church has become more about where we go than who we are.  This is a problem.  So much so that, in many respects, the Sunday morning service has become a pitiful substitute for the abundant lifestyle we were created to enjoy.  In the 1500s, church leaders were telling people that they had to pay a fee to get their loved ones into heaven.  The motive was to fund the construction of lavish cathedrals.  Now we might feel pressure to hold revival meetings or conferences in order to make the church's mortgage payments.  Say what you will, but a healthy percentage of church leaders spend a lot more time and effort maintaining our buildings and programs than we do actually interacting with the people in our congregation.  "But we have home groups" we protest.  That's great, and we need more of them.  But who are we really doing life with?  How many people know and care about who we really are?  The person we are when we're weak, or tired, or unusually fleshy?  How often are people in our home if for no other reason than we just enjoy hanging out with them?  Not some pre-programmed agenda driven meeting, but genuine, mutually gratifying relationships that would survive with or without the Sunday-go-ta-meetin routine.
One of the core precepts of the next reformation will be the re-discovery of genuine community.  Because of the transient nature of our culture, many of us have not lived or functioned in an actual community for many years.  If we are 30 or younger, chances are we've never experienced the kind of small town living that not so long ago was the norm for most Americans.  For example, most of us have little or no relationship with our neighbors.  Why is that?  It's not because we don't want to get to know them, it's that we don't want to invest in a relationship that probably won't go anywhere due to the fact that one of us will most likely be moving again soon.   The vast majority of us no longer live in Mayberry where successive generations grow up and eventually die in the same small town… where everyone knows the Sheriff or the town drunk on a first name basis.  I've only visited the town I grew up in once or twice in the last couple decades.  We've moved so many different times, I've lost count.  But like so many others, we're starting to realize that there is something of primary importance that seems to be missing as a result of our nomadic lifestyle.  We must somehow re-capture the kind of genuine community that makes the Christian experience not just tolerable, but actually enjoyable.
In short, although there will always be a need for meetings, we need to admit that many of our "services" just aren't cutting it anymore.   It's time to be honest about the ineffectiveness of what we've been doing on Sunday morning so we can get passed it and on to whatever is next.  We've been stuck in some kind of comfortable quagmire.  Our routine has defied experimentation and exploration.   We must somehow shift our focus from having good meetings to living out our faith with each other  in the real world.   We  have to get beyond this dry place that we've camped on for so long.  It's time to move out.    We are way overdue for the next reformation… a paradigm shift no less significant than the one Martin Luther ignited.   The following series of articles is the foundation of my personal 95 theses.   If you choose to read on, please know that I'm still "fleshing out" many of my thoughts and ideas on this topic, so I would really appreciate  any input or comments.  The next reformation is calling.