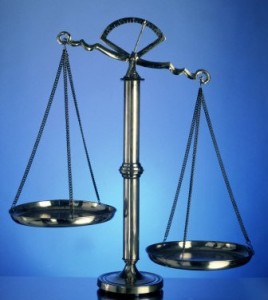 From the time I was a youngster, I've been labeled as a "wheeler-dealer".   I can't explain it, but I just love to buy and sell stuff.  I was apparently too young to remember this transaction, but my Mom tells the story of me selling the ladder that went to my bunk bed to one of the neighbor kids.  Why he wanted it I couldn't say, but apparently I felt I didn't need it anymore, so out the door it went in exchange for a cash settlement.  In the early 70s, you could often find me collecting, trading, and bartering with Wacky Package stickers or beer cans as they were the hot commodity of the day.  Even now, I take great joy when I find something at a flea market, or in a garage sale, or on Ebay that I think I can turn a profit on.  I don't really know why, It just makes me happy.  In fact, my favorite TV shows are American Pickers, Pawn Stars, the Barrett Jackson auto auctions, and The Antiques Roadshow.  Somehow I've slowly gravitated toward these kinds of programs because they are all based on the principle of worth.  Which simply put is, something is worth only what someone is willing to pay for it.  Over time, I have come to realize that this is especially true in the realm of the Spirit.
As a believer, we must understand that all things of great value come at a price.  "But Salvation is free" you might retort.  True, salvation is a free gift to you and I, but it came at the highest price ever paid for anything.  You see, as a believer we can sometimes unknowingly underestimate the value of some of the "good gifts" (Matt 7:11) given to us by our Heavenly Father.  Every parent understands that if we give our children everything they want at no cost to them, eventually they will develop an entitlement mentality.  In other words, spoiled kids think they deserve everything and don't have to work for anything.  This is why my Dad tried to teach me and my siblings about what he called "the value of a dollar".  Though he was a very wealthy and generous man, he did not give any of us kids everything we wanted nor was he pressured by when we wanted it.  In turn, we learned that some things we had to wait for, to earn, and eventually to pay for ourselves.  Maybe you don't want to hear this, but our Heavenly Father sometimes likes to apply this principle as well.
Let's take for example the kind of experiences that may be required of us in order to gain a greater level of spiritual authority.  At one point, the Apostle Paul's authority was brought into question by those who were jealous of the impact his ministry was making on the church of Corinth.  His defense was both simple and profound.  In essence, he claimed that he had earned his authority by consistently being willing to work hard and to suffer for the cause of Christ.  "I have worked much harder, been in prison more frequently, been flogged more severely, and been exposed to death again and again."  (2 Cor 11:23)  We must not be deceived about this, there will most certainly be some work and pain involved in the process of attaining genuine spiritual authority.  True, some things will come as a free gift, but rest assured, others will have to be paid for. Much like our earthly parents, the Lord understands that we won't appreciate anything of value that didn't cost us something.
A friend of mine shared a story recently about attending the 90th birthday of one of his uncles.  He said he had never really spent much time with the man, but he was confident that he must surely be wise after living all those years.  He knew this might be his only opportunity to glean some of the wisdom gained over the course of a long and eventful life.  So he cautiously approached and asked him to share just one "nugget of truth" that he had discovered.  Much to his dismay, the old man flippantly replied, "just keep breathing."  At this, my friend walked away quite discouraged and offended at the man's unwillingness to give up any of the goods.  How dare he!
I've seen a similar dynamic take place at different church events.  It's not uncommon for a well meaning believer to approach someone who has just delivered a powerful message, or demonstrated some form of anointed public ministry.  They will walk right up and ask, "could you please lay your hands on me so I can get what you have?"  Unfortunately, that's not usually the way it works.  Most of the people who are walking in true spiritual authority or anointed ministry have paid a great price to be doing so.  And if somehow they haven't yet, believe me, they will.  This principle can also apply to the gaining of what Paul called the fruit of the Spirit.  Don't believe me?  Is your theology getting tweaked a bit?  Just ask the Lord to "give" you patience and see what happens next.  I can tell you from experience what will happen.  NOTHING WILL HAPPEN…  at least not any time in the foreseen future.  You will have to wait like you've never waited before until you flesh screams out in frustration.
Again, please don't be confused about what I am saying here.  God does give us plenty of great things, spiritual and otherwise, free of charge. He is more gracious and abundantly generous than we will ever comprehend.  As a believer we do share in an inheritance that is completely unmerited.  But don't be shocked if you have to pay dearly for some of the kingdom stuff you've yet to attain.  There is purpose in our difficulty.  The Lord will sometimes even allow our enemies to remain in order "to teach warfare" to those of us who don't have enough "previous battle experience."  (Judges 3:1-2) That's the principle of worth in action.
"He was despised and forsaken and rejected by men, a man of sorrows and pains… therefore I will divide him a portion with the great kings and he shall divide the spoil with the mighty, because he poured out his life unto death."  (Isa 53:3, 12)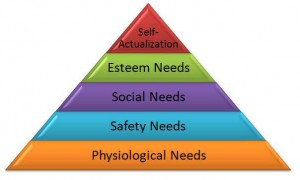 I recently asked the question in one of our meetings, "Why is it that we (the church) sometimes seem to have so much trouble going deeper and being more vulnerable in our relationships with each other?"  The answers that came back were remarkably consistent.  In a nutshell, the standard response was "we're tiered of getting hurt."  One guy likened his hesitancy to pursue relationships to the memory of being at the Jr. High dance and being afraid of  crossing the room to ask a girl to dance for fear that she might turn him down.   Rejection can be a crushing blow to our identity and sense of self worth… even as adults.  We all have an inborn need to feel that who we are matters, to God and to others.  But in our pursuit of validation, we have often been reminded of how limited our capacity can be to bestow value and worth on one another.  Some of our attempts at genuine relationship have even resulted in a crystal clear confirmation of that which we fear the most… the sense that who we are and what we have to offer really doesn't matter that much.  This can be especially painful when that message is communicated through our local church experience.  And yet, because we were created to function in the context of intimacy and community, we are subconsciously driven to keep putting ourselves out there in hopes of attaining at least a tolerable level of acceptance and approval.
In the 1940s, Abraham Maslow, one of the early proponents of developmental psychology, proposed that our most basic needs include:
Self Actualization – our need to reach our full potential and destiny.
Esteem – our need to be valued and respected by self and others.
Social – our need to be connected to a larger group and to be loved and accepted within that group.
He also noted that we will sometimes be willing to deny ourselves even our most basic of needs, like food, in order to gain acceptance and a sense of belonging within a group.  I believe Maslow understood some things that many of us in the church have somehow lost touch with.  The top three tiers of Maslow's Hierarchy of Needs can easily be supported by scripture and are clearly in sink with the Lord's heart for his people.  Does he want us to reach our intended purpose and destiny?  To be all we were meant to be?  How important is it that we have a deep sense that we are valued, loved, accepted, and connected to something much bigger than ourselves?  More importantly, how many of us currently feel that these needs are being sufficiently met?
Because of our culture's transient nature and the unspoken devotion we have to our long standing local church paradigm, many believers have basically learned to live without some of the very things that we need the most.  Even more concerning is the fact that some of us have gone as far as to simply give up our hope of attaining meaningful relationship altogether.  There seems to be a growing trend among Christians to adopt the attitude of, "It's just not worth it… I've been burnt before, I'll just get burnt again."  This has produced an army of believers who no longer have the bond of being united against a common enemy, but now feel it necessary to trust no one and to guard their heart so closely that none are allowed to enter its deeper recesses… including God.  This has left much of the bride feeling very alone and isolated.
The lord provided us with the quintessential example of vulnerability in John 13:3-5
Jesus knew that the Father had put all things under his power, and that he had come from God and was returning to God;  so he got up from the meal, took off his outer clothing, and wrapped a towel around his waist. After that, he poured water into a basin and began to wash his disciples' feet, drying them with the towel that was wrapped around him.
It has always amazed me that Jesus, knowing full well that he was soon going to be betrayed, rejected, and completely abandoned by his closest of friends, was still willing to serve them in such a personal way.  His humility and unguarded vulnerability remained in tact, even in the face of ultimate rejection and unparalleled emotional pain.  But notice the first verse in this passage, the Lord had an acute awareness "that he had come from God and was returning to God" I submit to you that Jesus was able to let his guard down only because of the nature of his relationship to his Father.   His identity was secure.  He knew where he had come from, and he knew where he was headed.  Although he loved those men dearly, he did not need their validation or approval in order to serve them in this most intimate and gracious of ways.
At last count, I have held a paid staff position at 10 different churches.  Since 1984, my primary vocation has been that of a Pastor.  In that time, my wife and I have served in everything from Mega-Monsters to small home churches.  From conservative mainline denominational to independent  charismatic… upper class suburban to inner-city poor.  One thing has remained consistent.  People come to church for many reasons, but ultimately they stay for only one reason… relationships.  We will invariably put up with all kinds of church craziness when we are "rightly joined and fitted together."   But we will bail at the first sign of trouble if we have the sense that no one really gives a rip about us, or that we won't be accepted for who we really are.  It's time that Christians come to terms with our need for belonging and acceptance.  Ultimately it is about our relationship with the Father.  We must constantly be in pursuit of a deeper revelation of his unconditional love and acceptance of us as his children.  But this is where we're missing it.  WE ARE TO BE OUR FATHER'S EXPRESSION OF LOVE TO ONE ANOTHER.  How do we best receive God's love for us if not through another's loving touch, or words, or actions?  Jesus clearly understood this principle.  He was a living breathing testimony of how we're to conduct ourselves as believers.  Did he wall off his heart for fear of further injury?  Did he avoid meaningful relationship in order to forgo rejection?  No, he kept throwing himself out there… serving, healing, and ministering compassion through up close and personal contact.  Though it is clear that he frequently escaped the constant drain of ministry so he could spend uninterrupted time with his father, he just kept coming back for more, finally to endure unspeakable torture and death as his final demonstration of love.
I believe the Lord is saddened by the overall level of relational superficiality that most believers are currently experiencing in their local church.  In truth, what or who's to blame for this reality is probably a mute point…  but as church leaders, it is our responsibility to do something about it.   And more often than not, it starts with us.  Church leadership will undoubtedly provide plenty of opportunities for relational strife and personal heartbreak.  Many pastors, myself included, have had to fight off the tendency of becoming overly protective of their heart in order to survive.  But erecting impenetrable walls around our heart eventually results in love starvation and an overwhelming sadness or anger toward God and others.
The next reformation for the church in the U.S. must involve some kind of systematic emotional restoration effort for its people.  Christianity has to be lived from the heart.  Our passion and emotions must be engaged and alive both vertically and horizontally if we hope to accomplish anything of eternal value.  If we find ourselves trying to do all the right things, but our primary motivation is our sense of obligation or duty, we won't last very long.  When we remain offended, or we refuse to seek healing for our wounded emotions, we are a sitting duck for demonic oppression and torment.  Our enemy knows that if he can get us to close off our heart… he's got us.  A little un-forgiveness goes a long way toward knocking us out of the race.
(1 Pet 2:4-5) tells us that Jesus was the original " living Stone–rejected by men" and that "you also, like living stones, are being built into a spiritual house…" If you feel rejected, you have to understand that you're in good company.  Rejection is an avoidable right of passage for true spiritual authority.  And somehow through the process of our heart being repeatedly wounded and healed… it becomes stronger and yet more pliable at the same time.  When we are unwilling to be vulnerable with the Lord or others it is a sign that we have lost our trust in our Father's sovereignty and loving watchfulness over us.  The local church is that spiritual house built with living stones.  And like the temple rebuilt by Zerubbabel, many of those stones will be burnt and forever scared by the ravages of battle.  Nonetheless, in order for us to function properly… or even to survive for that matter, we must be connected to one another.  Not just organizationally, but at the heart level.
The local church must regain its commitment to being a refuge for those in need of emotional restoration and a place where the building of meaningful relationships is a top priority.  As individuals, we must pursue a deeper revelation of the Father's unconditional love and acceptance for us so that we have that kind of genuine love to give to others.  Only when we lay ourselves before the Lord and become vulnerable to his touch can we find the kind of intimacy that we all secretly long for.  As a result of our poor treatment of one another, and our faulty perceptions of how we might feel the Lord has treated us, we can sometimes be prone to relational superficiality.  We must resist this proclivity.  Our spiritual life depends on it.  Our ability to function as an integral member of the body depends on it.  The fulfillment of our destiny depends on it.  The next reformation will require a renewed focus on the value and importance of maintaining a deep, heartfelt relationship with the Lord and our fellow believers.
Jesus we really need help here.  We want to serve you with a whole heart and an open Spirit.  Please forgive us for holding on to our offendedness toward you.  We know you love us and want nothing more than for us to be able to feel that love in a tangible way.  Please forgive us for hanging on to our un-forgiveness toward our brothers and sisters.  We trust you, and we release them and what they've done to us back to you.  We recognize that they're struggling and stumbling along just like we are.  Forgive them.  Please heal our emotional wounds.  Heal your church Lord.  Heal the bride so fully that her beauty will cause the heavens and the earth to swoon.