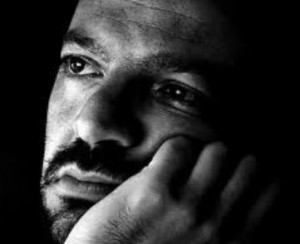 In 1803 Thomas Jefferson purchased a huge portion of North America for $2,500.  Interestingly enough, no one really knew what he had actually bought because, at the time, the Louisiana Purchase was largely uncharted territory.  In 1804 Lewis and Clark, along with the little team they named "the corps of discovery", were given the task of exploring and documenting basically all things West of St. Louis.  Their journals reveal that they were repeatedly shocked and amazed by their discovery of landscapes, species, and peoples previously unknown to the culture from which they had come.
In much the same way, there seems to be a growing sense among many Christians that there is a lot more "out there" than we've had the opportunity to experience as of yet.  We know the land has been bought and that we really need to explore and enjoy all that this new frontier holds for us.  And yet, each time we step out on our journey into the unknown, we encounter certain difficulty and resistance at nearly every turn.  Somehow, we have to stop being surprised and shocked when this happens.  This is the lifestyle of a pioneer.  The next reformation is calling.
For the most part, the way we "do church"  has not deviated from the model set forth several hundred years ago.  Though hymns may give way to choruses, pews might be replaced with chairs, and the altar is now called "the stage", the basic Sunday morning format has really not changed in any significant way in all that time.  As a result, there seems to be an attitude growing among the faithful church going masses of "been there, done that, bought the T-shirt… big yawn".  At least from my perspective, it seems painfully obvious that it's time to go farther up the river and see what else there is to see.  Though many pine for the restoration of the early church depicted in the New Testament, I would propose that going backward is not God's desire for us.  True, for the most part the first century church was clearly at a better place than we are currently, and we can certainly learn from our history.  But the scriptures indicate that there's much more territory available to us than that which we've previously experienced or even read about.   Because His Spirit lives in us, there is literally unlimited potential in every Christian, and so there is no place that's unreachable or goal unattainable for us.
Why is it then that we're apparently afraid to move past the three songs, three points, and a poem mode that we've been stuck in for so long?  Is it because we just can't seem to come up with anything better?  Are we afraid that we might disturb or disrupt something truly sacred?  Granted, the lifestyle of a pioneering explorer may not be for everyone, but the restless discontent that many of us are feeling may actually be there by design and thus may also prove more compelling than we first thought.  It's time for the typical local church paradigm to change.  We are no less in need of a reformation than the church was when Martin Luther nailed his 95 Theses on the church door in Wittenberg.   Uncontested boredom has grown into apathy, and as a result we have somehow accepted our sorry state as being normative.  The church has been lulled to sleep and thus has become fundamentally immobilized.   God help us, the next reformation is calling.
For some of us, the discontent may run even deeper.  When I was a teenager, I decided to take the course required to get a scuba diving license.  Shortly after being certified, I went on a ten day diving trip to the Cayman Islands.  It's hard to explain if you've never experienced it, but these islands provide some of the best scuba diving on the planet.  The water is so clear that you can swim on the surface and see everything a hundred feet below you as if you were flying.  Hour after hour I was able to explore countless coral reefs, an unlimited variety of vibrantly painted sea life, and even some fascinating ship wrecks.  This was truly a dream come true for a novice diver like myself.  Sadly, for the next twenty some years, the only scuba diving I was able to do was in the muck ridden, muddy watered lakes of the mid-west.  Here, everything is brown and green and the only hope of any excitement is seeing an unusually large bass or maybe a sunken pick up truck or something.  Even when I got back to the relatively clear water of the Florida Keys, I found myself having to come up with ways to amuse myself.  I tried floating upside down, chasing big barracudas to see if they'd turn on me… I even grabbed the tail of an eight foot shark just to see what would happen.  It was like enough just wasn't enough anymore.  This is exactly the way many believers currently feel about their local church experience.  At some point they've tasted of the Lord's awesome nature and they want more of it.  Just one powerful encounter will leave us hungry and unfulfilled by anything less than the spectacular.  It only takes a tiny taste of His supernatural love and acceptance, power or authority, and we're ruined for life… spoiled by that which can only be found in a personal, first hand experience with God himself.  There's just simply nothing comparable.
Lewis and Clark spent well over a year gathering supplies, recruiting, and training before their boat even hit the river.  The members of the corps of discovery were hand picked for their particular expertise and trained for the specific task required of their expedition.  These men were not just along for the ride.  They were in the boat with a well defined purpose and intent.  In much the same way, our focus as church leaders may need to shift from, "let's see how many people we can get in the boat" to "let's really get to know each other so we can utilize that which each of us has to contribute to the effort".   The spectator mentality has run its course.  We weren't created to sit on the sidelines and watch the professionals do their thing.  It's no wonder so many of us have bounced around from church to church.  It's like we're channel surfing in hopes of finding a program that will hold our interest.  Now… there's a lot more than "57 channels", but it seems like there's still "nothin on".
By the grace of God, we've been able to be a part of several local church plants (start ups) over the years.  Somehow, we're still driven by the belief that there's much more out there than what we've been able to fully explore or experience thus far.  We've also become increasingly aware that we will not get very far, let alone survive the journey, without having the right crew along with us.  Exploring the untapped potential of the local church requires a ridiculous amount of intestinal fortitude and a unique brand of internal resolve.  In other words, "you gotta want it" cause the river will be treacherous and the opposition fierce.  But the dissatisfaction level among believers seems to be increasing exponentially as the years go by and the law of supply and demand will eventually take effect. People are looking for a new place to live.  A place that will provide them with opportunities to explore who they really are and encourage them to utilize the specific abilities they possess for the sake of the expedition.  Most of us want to know and be known in a community marked by the genuineness and transparency of its people.  We long for a place where we can pursue deep, sustained relationship with God and others… a functioning local church that is identified by the uncharacteristic affection that its members have for one another.  We're searching for something.  New wineskins that will be able to stretch enough to contain and dispense whatever the Lord wants to pour out on us….  Alas, I wax poetic.
In short, I think most of us are tired of all the hype and event oriented nonsense we've come to accept as normal church life.  Haven't we been to enough rock concerts, lectures, and musical theater performances by now?    God knows I've been responsible for promoting and facilitating my fair share of them.  But these days you're not going to rock me hard enough or amuse me sufficiently to get my juices flowing.  I'm searching for more.  The local church can be more.  The time has come to man up and head into the wilderness with each other… to start doing real life together.  St. Louis has become blasé.  Let's go find our L.A.!  The next reformation is calling.