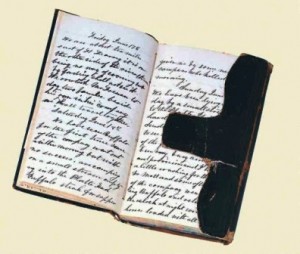 I really like the slogan for the AMC channel.  It is, "Story Matters Here."  In the local church, we would do well to learn from this profound little by-line.  People's life stories matter. Where we've come from, where we've been, and what it is that has made us who we are today is important to the Lord, and so it should be to us.   Knowing a little about someone's story is often the first step toward building a genuine relationship with them.  What was your family life like when you were growing up?  How did you come to know the Lord?  How did you meet your spouse, and so on.  Granted, going after the answer to these kinds of questions is just a starting point for relationship building, but you'd be amazed how frequently this step is skipped, especially in the church.  The result being that many believers are currently living at a level of relational superficiality that can create a palpable sense of disconnectedness and latent feelings of isolation.  We were created to know, and to be known by others.  When we take the time to truly get to know someone, we are acknowledging their intrinsic value, apart from anything they might be able to do or be for us.
In many respects, the local church in the U.S. now functions more like a business than the relationship based, community oriented organism that it is meant to be.  Because the church machine must be fed with a seemingly unending supply of human resources, people can sometimes be viewed by their leaders as little more than a means to an end.  If the people don't give more, how will we pay our mortgage and staff?  If the people don't serve more, how will we keep our programs afloat?  Although understandable, this dynamic often leaves the faithful parishioner feeling more like an object than a person…  an object that retains its value only as long as it is being used to accomplish the objective.  Once deemed unusable or unwilling to continue service for some reason, the object is then quickly discarded and the mad search for a replacement begins.  The machine must keep churning out whatever it's churning out… right?
Think about it.  The very nature of how most churches choose their leadership is more akin to a search on monster.com than the natural progression of spiritual parenthood that we find in scripture.  More often than not, pastors and supportive staff members are hired on the basis of some kind of prefabricated job description frantically created by the pastoral search committee due to the rapid departure of the last guy.  Here's the job, find someone who can do the job, end of story.   But with this mentality, much like the corporate world, a hired gun can just as easily become a fired gun based on what is often a highly subjective evaluation of their "job performance."  At least in my experience, it usually has more to do with ticking the wrong elder off at some point… but we won't go there.
Even pastors and church leaders can easily move in and out of local congregations without ever really being known.  I've had church job interviews during which the topic of my relationship to the Lord was never addressed.   Who I was evidently was not of primary concern, but rather what I could do for the ministry, that was the issue in question.  I've been on church staffs where we had little or no relationship with some of the other staff members and their families.  Something about that just never sat right with me.  If community building and personal vulnerability is not modeled by a church's leadership team, it's not likely to take hold within the congregation, no matter how passionately we might preach about it.  And this phenomenon tends to only worsen with numerical growth.  The larger a church becomes, the more difficult it is to facilitate the prioritization of relationship.  Though it is clear that friendships must evolve organically, a large ministry has to work even harder at cultivating a culture conducive to sustained small group interaction.  The belief that people's value comes from who they are, and not what they have to give, must be present somewhere in a church's DNA if life-giving community is ever to be attained.
If you've ever been involved in a church split, you understand why this is so important.  9 times out of 10, churches split apart or dissolve altogether simply because there is a relational breakdown among its leaders.  A little misunderstanding, jealousy, or back-stabbing among a leadership team can quickly bring a previously healthy church to its knees.  Or, if a leader has no relationships where he can be truly honest about his struggles or temptation, then rest assured, the enemy will take advantage of that opportunity.  Big trees can be toppled by little winds if there is an insufficient root system.  Please learn from my mistakes, churches can get very top heavy if the leaders are not covering each others backside.  An environment that does not communicate a loving concern for people as people, regardless of their position or performance, can turn ugly in a heartbeat.  Those you thought would take a bullet for you can sometimes just as easily decide they want to put one in you.
Knowing one another's story in no way guarantees a golden ticket for relational security or longevity, but it's at least a good starting place.   When we understand where someone's been and what they've experienced, we're usually not as quick to give up on them or to judge their behavior quite as harshly.  Like it or not, in many ways we are a product of our life experiences.  If you know someone was sexually abused by their father, for example, you might have a little more grace to extend to them when they have trouble submitting to authority.   You get the idea.
The next reformation must somehow include the core value that people's history, and their stories, matter.  If "all things" really do "work for the good," then those "things" must surely deserve some thoughtful consideration.  I've often encouraged people to create a spiritual time line or some kind outline of the significant events of their life, and then to share it with others.  You'd be amazed at how encouraging it can be to do a retrospective on where you've been and what has occurred over the course of your journey.  Invariably you'll begin to see the Lord's hand and his presence at each step along the way.   In the process, an awareness of your roots and a sense of being at peace with your history will begin to shine a light on the Lord's intended purpose and direction for your life.
If you've yet to be a part of a group that allows you to share your story, maybe you need to start one.  Believe me, everyone needs somebody to be interested in who they are and the path that has led them there.   But don't be surprised if the process seems painstakingly slow.  We've recently done this with a small group of 5 or 6 couples, and it took us about a year just to get through the first phase of story telling.  Don't get in a rush, and don't be afraid to have fun with it.  Share photo albums, put a power point presentation together about your journey, be honest about the good and the bad times.  You'll find that it's actually kind of liberating when you don't have anything to hide.  Though community building can be time consuming, I'm convinced that an unwavering commitment to establishing tight knit relationships will be a necessity if we are to successfully navigate the rough waters of the next reformation.
There's a land that I see where the children are free…free to be you and me.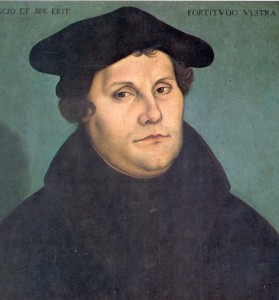 It was a Sunday morning and my first visit to this particular church.  After carefully choosing my route through the foyer as to avoid any possible human contact, I found my seat and slumped down into the more than adequately padded pew.  The sanctuary probably seated 500, but there were only a handful of people in attendance on this day, and not a single soul was sitting within 20 feet of me.  As the organ droned on, I found myself surrounded by an endless diorama of stained glass and enough sculpted wood to make me wonder if a single tree was left standing in the Pacific Northwest.  Then suddenly, as if perfectly synchronized with the crescendo of the Prelude, two distinguished looking men in flowing black robes strode into the sanctuary and gingerly seated themselves in unison on the matching mini-thrones planted on opposite sides of the altar.  Like a trained lab rat, I immediately began fumbling for my bulletin.  And yet, I  felt a strange sense of comfort as I remembered that the standard order of worship is a sacred thing that few seem to deviate from in any significant way.   As the service began, the announcement was made that today was this church's 140th anniversary, and by estimating the average age of the congregation, it seemed quite possible that some of its founding members were in attendance.  Though you would think the atmosphere would be one of celebration, after crawling our way through a couple of those hauntingly familiar dirges from the 17th Century, this service actually felt more like a funeral.  As we stood with our hymnals poised for what seemed like an eternity, the words we had all been secretly longing to hear were finally spoken, "You may be seated."   As we  settled ourselves into the crushed velvet, the Senior Pastor slowly arose and took his position behind the massive pulpit that seemed to be elevated unusually high above the rest of us.
The sermon that followed had to have been one of the driest, monotone messages in human history.  And though I can't recall anything he said that morning, I do remember how excited everyone became when a trucker's CB radio broke through the air waves over the church's antiquated P.A. system.  It was like a breath of fresh air in an otherwise stuffy, and most certainly sleep inducing environment.  It was just the bony elbowed nudge I needed to make it through the rest of the service without passing out.  During the closing Hymn, first and third verses only of course, I began calculating my escape route.  Which door could I get to the quickest?  Was it possible to get out to my car without having to talk to anyone?  How will I evade the well-meaning ushers who tried to give me a visitor badge on the way in?  It was at that point that I thought to myself, "I'll never be back here again."
As I reflect on that experience, I have to chuckle at the "you've got to be kidding me" factor that surged through  my mind as I endured the morning's proceedings.  But even more so, I came away from that event with a deep sense of grief in my Spirit.  Even though I'm admittedly not a big fan of the more traditional or liturgical styles of worship, I'm convinced that it was not those elements of the service that left me so cold.  Even many "contemporary" church services seem to exude that same kind of soporific impotency.  Often, the only difference may be that they've had some sort of image make over.   Replacing hymns with choruses and the organ with guitars might be a step in the right direction, but any mortician will tell you that no matter how much we try to dress up the dead, there's really no adequate substitute for a body filled with life and breath.  I wish I could say that this Sunday morning scenario was an isolated incident for me.  But in fact, this was just one in a string of many similar church experiences I've had over the years.   And though I was genuinely disappointed by the apparent absence of the Lord's presence in that service, sadly I was not that surprised.
It's no secret that the majority of people in this country are no longer attending church.  Even many believers seem to be disenchanted by the notion of committing themselves to any local congregation in a significant way. Despite some of the more positive statistics concerning Christians, there's a marked and seemingly growing lack of interest and subsequent decrease in involvement in the local church as a whole.  Not long ago, in the city where we were living at the time, five churches from a particular denomination closed their doors in order to combine their ministries into a single congregation because they could no longer support themselves individually.  Some might try to put a positive spin on this kind of "transfer" church growth, but no matter how you slice it, this is not a good sign.
Without question, there are significant pockets of spiritual renewal and many healthy and growing local churches in the U.S.   But we must not ignore the multitude of sick and dying cells that are often right next to them.  As Paul said in 1 Cor. 12, the body's "parts should have equal concern for each other.  If one part suffers, every part suffers with it." Let's be honest.  When we're enjoying all that comes with being a part of a relatively healthy local church, it's tough not to become overly focused on our own little corner of the kingdom.  When we're not really suffering, it's easy to forget those who are.  Would you say that most of the churches in your community are in good health and growing?  Or maybe it's your church that's struggling.  Either way, based on the anemic nature of so many of our parts, it seems quite clear that we are due for the next reformation.
It's been nearly 500 years since Martin Luther slammed a nail into his 95 theses.  After all those years, the way we "do church" really hasn't changed all that much.  And for most believers, Sunday morning is still the central focus of the Christian experience.   More often than not, one's faith is more readily identified by where we go than by who we are.  When asked, "Are you a Christian?" the most common answer will be something along the lines of  "I go to First Baptist".  In theory, we'd probably all agree that Christianity is not an event that we attend regularly.  But in truth, that is the way we often think of it.   Church has become more about where we go than who we are.  This is a problem.  So much so that, in many respects, the Sunday morning service has become a pitiful substitute for the abundant lifestyle we were created to enjoy.  In the 1500s, church leaders were telling people that they had to pay a fee to get their loved ones into heaven.  The motive was to fund the construction of lavish cathedrals.  Now we might feel pressure to hold revival meetings or conferences in order to make the church's mortgage payments.  Say what you will, but a healthy percentage of church leaders spend a lot more time and effort maintaining our buildings and programs than we do actually interacting with the people in our congregation.  "But we have home groups" we protest.  That's great, and we need more of them.  But who are we really doing life with?  How many people know and care about who we really are?  The person we are when we're weak, or tired, or unusually fleshy?  How often are people in our home if for no other reason than we just enjoy hanging out with them?  Not some pre-programmed agenda driven meeting, but genuine, mutually gratifying relationships that would survive with or without the Sunday-go-ta-meetin routine.
One of the core precepts of the next reformation will be the re-discovery of genuine community.  Because of the transient nature of our culture, many of us have not lived or functioned in an actual community for many years.  If we are 30 or younger, chances are we've never experienced the kind of small town living that not so long ago was the norm for most Americans.  For example, most of us have little or no relationship with our neighbors.  Why is that?  It's not because we don't want to get to know them, it's that we don't want to invest in a relationship that probably won't go anywhere due to the fact that one of us will most likely be moving again soon.   The vast majority of us no longer live in Mayberry where successive generations grow up and eventually die in the same small town… where everyone knows the Sheriff or the town drunk on a first name basis.  I've only visited the town I grew up in once or twice in the last couple decades.  We've moved so many different times, I've lost count.  But like so many others, we're starting to realize that there is something of primary importance that seems to be missing as a result of our nomadic lifestyle.  We must somehow re-capture the kind of genuine community that makes the Christian experience not just tolerable, but actually enjoyable.
In short, although there will always be a need for meetings, we need to admit that many of our "services" just aren't cutting it anymore.   It's time to be honest about the ineffectiveness of what we've been doing on Sunday morning so we can get passed it and on to whatever is next.  We've been stuck in some kind of comfortable quagmire.  Our routine has defied experimentation and exploration.   We must somehow shift our focus from having good meetings to living out our faith with each other  in the real world.   We  have to get beyond this dry place that we've camped on for so long.  It's time to move out.    We are way overdue for the next reformation… a paradigm shift no less significant than the one Martin Luther ignited.   The following series of articles is the foundation of my personal 95 theses.   If you choose to read on, please know that I'm still "fleshing out" many of my thoughts and ideas on this topic, so I would really appreciate  any input or comments.  The next reformation is calling.