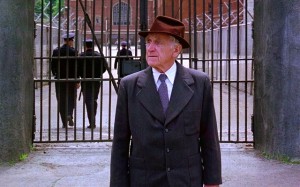 In the movie The Shawshank Redemption, there is a poignant sub-plot involving the character known as "Brooks".  After 50 years in prison, he suddenly finds himself a free man desperately trying to adjust to his new life on the "outside".  Sadly, after spending so many years living within the unchanging regiment and routine of prison, he simply cannot cope with the dramatic variations and pace of life in what has now become an entirely foreign environment.  Unable to function, he contemplates committing another crime in the hopes of returning to the only place that feels normal to him, but ultimately he opts to take his own life instead.  He writes a letter to his friends who are still on the inside describing his plight.  After reading it aloud "Red", Morgan Freeman's character, explains to the other inmates that Brooks had been "institutionalized".  "These prison walls are funny." He says, "First you hate 'em, then you get used to 'em. Enough time passes, gets so you depend on them. That's institutionalized."
In the last couple years, I've began to realize that many believers are struggling with a similar predicament. We know that there is more for us to do and be outside the four walls of the local church, but because so much of our Christian experience has taken place within these narrow parameters, we no longer know how to think or live like free men and women.  For many of us, "going to church" and "doing our church thing" has become the central activity of our faith.  Week after week, year after year of faithful attendance has conditioned us to think that institutional life is all that there is for us.  So much so, that any attempts to go beyond these well defined boundaries has often been deemed too dangerous, or even forbidden.  It's almost like we've learned to fear what might happen to us if we dare to venture out and traverse this land so fraught with evil and temptation.  The evidence of this mind-set is found in our church-speak.  For example, "The world" has become the term we use to describe that place we don't want to be influenced by and those people whose behavior we just can't tolerate.  We'd like to think outside of the church box, but somehow we've been convinced that the box is not only a good thing, it is there for our protection and should never be tampered with lest we mess it up.
Lately we've been asking people this question: If you could do anything you wanted in ministry for the Lord, what would you do?  The responses have been so consistent it's frightening.  Almost without exception, they will get the "deer in the headlights" look and then say, "Well… I guess I'm not sure."  With all due respect to those who have propagated this mentality, myself included, it is time to set ourselves and the people we care for free.  Free to do all manner of things that have nothing to do with our regularly scheduled meetings.  Our programs, our structures, and our Sunday morning routines can, in fact, become a form of bondage if we're not careful.  In principle, we all agree that we're to be the light of the world and the salt of the earth.  But if we're honest about how we've spent our time and energy, it's obvious that we've focused the vast majority of our ministry efforts in those places already well lit and sufficiently seasoned.  When I look at how Jesus did what he did, I see him out there mixing it up with real people in the real world… meeting each individual at the point of their specific need, loving them, listening to them, treating them with respect, and bestowing on them the kind of value that we all secretly long for.
Whether we're conscious of it or not, over time we've began to believe that we must find our place within an organization before we can "do our ministry."  When in reality, most of us our called to serve outside the well guarded confines of what we now call "the church."  Although some gifts and callings are primarily for equipping and caring for other believers, many more are bent toward impacting those we come into contact with on a more regular basis.  This is why Jesus elevated the idea of "loving our neighbor" to a place of primary importance on every believer's to-do list.  The apostle Paul was dealing with a similar problem in the church of Galatia.  Many Christians had been persuaded to believe that they must come back under the law and its practices in order to be truly justified.  Paul had worked so hard to enlighten these young believers to the principles of freedom, grace, and justification through faith, only to have them drug by their feet back into religious bondage by the self appointed "church wardens" of the day.
"You were running a good race. Who cut in on you and kept you from obeying the truth?  That kind of persuasion does not come from the one who calls you. It is for freedom that Christ has set us free. Stand firm, then, and do not let yourselves be burdened again by a yoke of slavery." (Gal 5: 1-8)
Please understand what I'm trying to convey here.  I am not saying that going to church means that we are submitting ourselves to bondage, nor am I suggesting that we should rebel against that which we might flippantly deem "the institutionalized church."  The point is that most of us were pretty good at living in the real world before we got saved.  What happened to us?   We cut our hair, got our uniform, and started walking in formation. We were institutionalized, that's what happened.  We took on the yokes of others and in the process lost touch with the uniqueness of our personal callings and passions for ministry.  Come in, sit down, stand up, sing a song, pass the plate, listen to a sermon, sing another song, pray, go home.  Call me crazy, but after doing the same things the same way for so long, I think maybe its time to step back and evaluate how well what we're doing is working.  In many respects, our institutions no longer serve us, but it is we who now serve them.
In the next reformation, we must stop trying to get people to our meetings and instead make it our goal to get them to Jesus.  We must each seek the Lord for what he has for us to do… AND THEN DO IT!  It's almost like we've forgotten how to follow the inner leadings of the Lord for ourselves.  If we're waiting around for our pastor, or some other church leader to bestow upon us the privilege to minister, then we've adopted the wrong mode of operation.  Maybe we'll muck it up a little… so what?  Jesus sent his disciples out there knowing full well that they weren't prepared for everything they would encounter.  That's how we learn the fastest.  "Oops… I won't do that again."  The time has come to encourage one another to go out and do what our heart longs to do for the Lord.  And if that means we lose our best nursery worker, or our most faithful usher, than so be it.  The world needs the church a lot more than the church needs itself.   If like me,  you can't stand the thought of living out the rest of your life on the inside, maybe it's time to start chipping away at the wall of our cell.  We might have to take a long crawl through a whole lotta nastiness, but at least we'll get free.  Now's the time to "get busy livin or get busy dyin."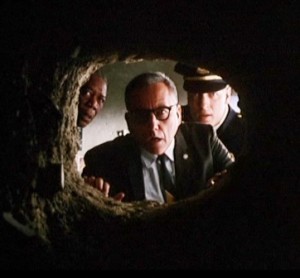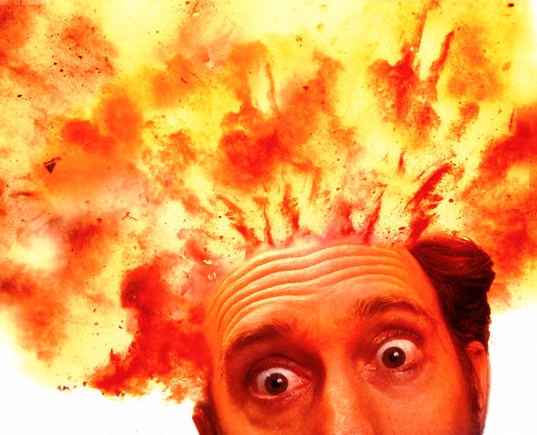 For though you have ten thousand teachers in Christ, yet you do not have many fathers… 1Co 4:15
For many years now, I have not been able to go into a Christian bookstore without feeling a profound sense of irritation.  Without fail, as soon as I walk through the front door, all I can think is "get me the heck outta here ASAP."  I'm not joking or exaggerating about this.  This actually happens to me nearly every time I try to buy a bible, or a gift or something at one of these types of stores.  It's like I get instantly provoked as if someone with really bad breath was up in my face insulting me while simultaneously poking me in the sternum.  I can't say that I completely understand what causes this violent impulse reaction in me, but I'm pretty sure it has at least something to do with the abundance of "Jesus Junk" that is characteristically distributed from this kind of venue.  Shelf after shelf, rack after rack of fish emblems, cliché ridden bumper-stickers, T-shirts that rip off the latest fad by inserting a Christian icon into a popular image or design, cutesy coffee mugs with scripture on them… you know what I'm talking about.  Jesus Junk.  And as if the abundance of cheesy merchandise wasn't bad enough, most stores also stock a wide variety of books that, in my opinion, do little more than add to the already overwhelming burden that believers tend to carry around as it is.  "How to Lose Weight While Praise Dancing" "Keys to a Successful Marriage from the Pentateuch"  "Victorious Christian Living in 10 Days!"  It's like we take our cues from a decidedly screwed up culture, and then haphazardly create our own diminished version of it.  God forgive us.
But the overall weirdness of our little sub-culture is not my greatest concern.  It's the fact that somehow we have propagated the mindset that "church" is that place where we go to hear someone else tell us how to be a Christian.  Week after week we sit and eat, sit and eat, until finally we get bored by the limited selection of buffet items and move on to a more promising location for further grazing.  And if our Sunday morning gorge fest doesn't sufficiently satiate us, now we can surf the web for the latest and greatest messages from all our favorite teachers and listen to them ad nauseam on our I-Pod.  Especially in the U.S., it is certainly not information that we lack, but rather a lifestyle that is derived from and activated by the principles we've already accepted as truth.  Wisdom is the application of truth, not just the acquisition of it. By in large, this is where we're missing it.  We know enough about Jesus right now to turn the world on its ear, but sadly, we are educated far beyond our current level of obedience.  As a result, we have cheapened the Gospel message and the Christian experience in pursuit of more and more head candy.  For many of us, "ten thousand teachers" is not an overstatement of the actual number of influences we've subjected ourselves to over the years.  We must repent of this.  "Knowledge puffs up, but love builds up." (1 Cor 8:1)
In the next reformation, we have to break out of our addiction to rampant information consumption and learn how to make what we know work for us in real life situations.  A stockpile of Bible verses in no way guarantees that we will actually enjoy our relationship with the Lord, nor will it necessarily have a positive affect on anyone else unless we are intentionally walking out those precepts in the context of our relationships.  Just a little revelation of the simple truth that Jesus really does love us can radically impact our neighbor's life.  But not unless we demonstrate it to him in a way he can understand and receive.  I've spent many hours of my life listening to brilliant men debate the nuances of a wide variety of theological minutia… but to what end?  So what if we have an air-tight systematic theology?  Does that really help us love one another?  Who gives a rip if Jesus returns before, during, or after the tribulation?  If we're living right, it's not gonna matter anyway!  Too much eschatological mumbo jumbo gives me a headache.
Have you ever asked your computer to do more than its processor was capable of?  We've all had our screen lock up, and our CPU shut down due to frantic data input.  Say what you will, but our mind can do the same thing.  Now is the time to return to the simplicity of our faith as we have surely reached level 10 on the information overload scale.  We've yoked ourselves to far too many instructors.  We need to own the fact that our current local church paradigm is geared for information gathering… and not much more.  So much so that our intellectual over stimulation has made it very difficult to receive instruction directly from the Lord.   With the abundance of  info we've tried to cram into our brains, our Spirit has been left crying out for our attention.  Jesus rebuked the Pharisees for this kind of behavior.  "You diligently study the Scriptures… yet you refuse to come to me" (John 5:39-40)
Learning to follow the leading of the Spirit is a process.  But if we're his sheep, then rest assured, we do know what His voice sounds like.  We've wandered from pasture to pasture long enough.  He is our shepherd… not the guy behind the pulpit.  Not the last book we read.  We can't blame our pastor or our church if we don't feel like we're fulfilling the personal call that is uniquely on each one of us.    We all have the same responsibility, to simply listen and obey.  But if we're listening to "every wind of teaching" then we're bound to get "tossed back and forth."  (Eph 4:14)  Most of us are not called to a ministry within the confines of the local church structure.  Instead, we should be looking for opportunities to illuminate our homes, our workplaces, our neighborhoods with the light that every believer carries within.  The spirit will do in an instant what our striving could not accomplish in a million years. (Gal 3:3)
Remember how great you felt when you first realized that God loved and accepted you just as you are?  As new believers, it's not uncommon to go through a period during which we experience a sense of being "love sick" for Jesus.   We've always called this "The Honeymoon Season" of the faith.  Ever watched a pair of newlyweds that can't seem to keep their hands off each other?  We knew this one guy who, for several months after meeting the Lord, literally could not stop hugging each and every person he encountered. It was as if he was so full of the Lord's affection that he just had to give some away so that he wouldn't explode.  You see, when we lose touch with our first love, that's when we stop having fun. That's when Christianity becomes burdensome.  Our faith turns into a string of unending responsibilities and obligatory tasks.  His yoke truly is light and delightful.  The yokes of others are a big flippin drag and they suck the life out of us quicker than we can compensate for them.  We have to take them off.  In the next reformation, we must learn to hear from the Lord for ourselves and to show discretion with the frequency and number of our external influences.    In turn, the Lord will help us to cease from our striving and to enter into the kind of rest that our souls are so desperately in need of.   Lead on oh King eternal.