A Bumpy Ride

Birthplace of Bump.
A young Bump with sibs sporting Mom's favorite outfit… forest green lederhosen. (L)
Bump and brother Cletus form 1960s rock fusion duo. (R)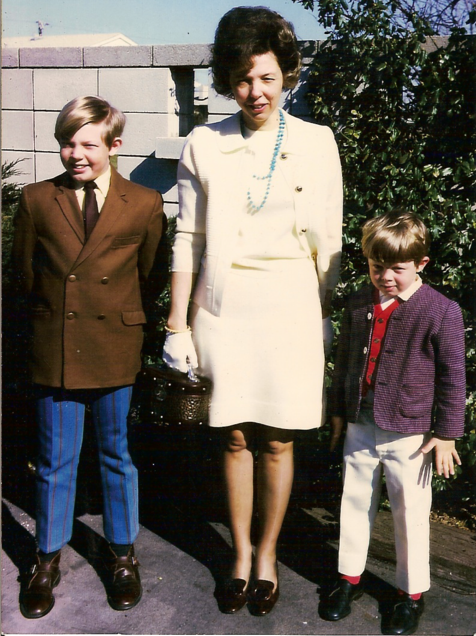 Bump and Cletus head for church on Easter morning with Mom – 1960s.  Bump appears a bit uneasy about his new white pants.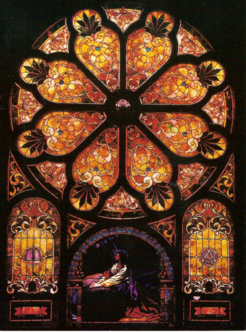 The church window Bump used to stare at to keep from falling asleep during long-winded sermons.  Also known to pass the time by watching the cars on the hands of his Hotwheels watch race each other.
(Below) Unbeknownst to the Lumpkins, Bump exercises his right to freedom of expression.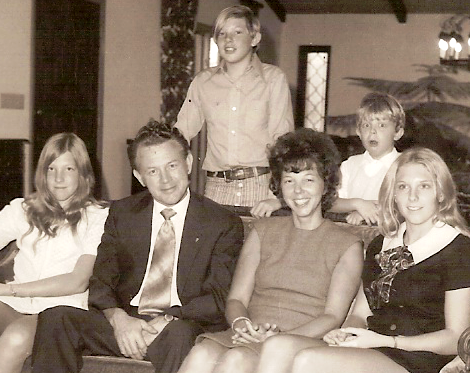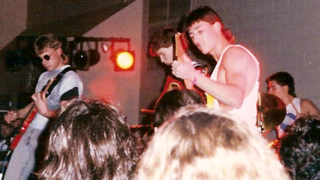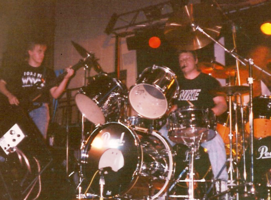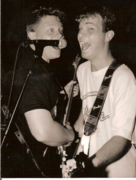 Bamps and Bump somewhere in the 70s.
Bump (in scuba fins) runs with bad company… destroys innumerable brain cells. Late 70s early 80s.  (Below L)
15 Minutes of rock stardom. (Below)
And baby makes three… with one showing.                   Three little Lumpkins.
Bump serves as local church Pastor since 1984.
Grace and Schmegly… the Lumpkin family bulldogs.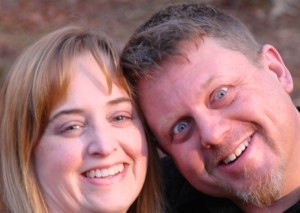 Just a few cards short of a full deck.